Presentation
Within the ALTHEORA Composites division, MECELEC Composites is the company providing expertise, and is a leader in processing composite materials. For almost 90 years, we have shared our know-how to satisfy our clients.
With more than 6,000 product references and 500 clients in 28 countries, MECELEC CComposites is the expert partner in consulting and engineering, supporting projects from their design throught their final application whatever the technical constraints.
With its 3 manufacturing sites Mauves and St-Agrève (Ardèche, France), St-Étienne-de-Saint-geoirs (Isère, France), MECELEC Composites proposes one-off or mass-produced parts that meet complex technical specifications and strict standards, whether it be in terms of resistance, flexibility, or impermeability, electrical insulation, for example.
Next Section
LE CYCLE DE NOTRE ACCOMPAGNEMENT
MECELEC Composites focuses its development on support and R&D, to meet the challenges of its client's needs. For each project, the technical specifications, safety requirements and standards are unique. This is why a 12-person team, operating in project mode in line with OEM standards, is responsible for examining prerequisites and developing custom projects for clients.
Our daily mission : accompagnying our clients' most ambitious and technical projects by contributing our experience and our capacity for innovation.
Roll over each logo to see its description.
Design & technical prerequisites
Validation of concept
& resources
Definition of technologies
& tools (molds)
Executing tests & qualifications
Series production with surface finishes and other finishing operations, painting, etc.
Mecelec in numbers
3 sites in Auvergne Rhône-Alpes
Almost 90 years of experience
More than 6000 references
10M parts produced per year
1934 Creation pof MECELEC
32presses from 100 to 2,000 tons - that are mostly robot-operated and automated
2 RTM low pressure injection machines
15presses from 50 to 550 tons - for technical or class A parts
Passer la souris sur les différents logos pour voir leur descriptif.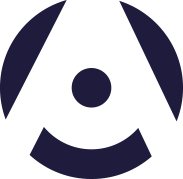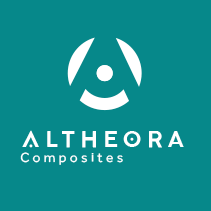 ALTHEORA COMPOSITES :
Within ALTHEORA Composites, MECELEC Composites currently supports more than 500 clients in their projects, from their creation to their end-use application. In this new organization it provides know-how that is recognized in 28 countries, and an ambitious CSR transformation policy.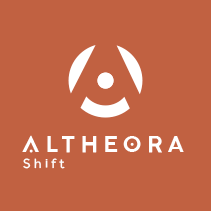 ALTHEORA SHIFT :
ALTHEORA SHIFT is both an innovation division serving the entire ecosystem, and an accelerator for innovative projects that support the development of start-ups selected by ALTHEORA. It is a true technological laboratory, developing custom projects for ALTHEORA clients. As a business accelerator, it nurtures technologically innovative projects that generate positive impact, and that have the potential to integrate into the ALTHEORA ecosystem.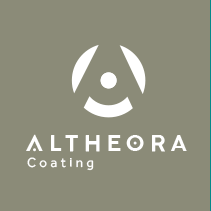 ALTHEORA COATING :
Within ALTHEORA COATING, MC Coating is the company specialized in industrial parts. Its experts develop the technological know-how that assures a finished product that is ready to be integrated.
THE ALTHEORA GROUP
ALTHEORA is the French leader in composite material applications.
Since 1934, the company has been known for its specific tools development in construction and public works (boxes for electrical, gas, telecommunications, and other applications). The Group has developed expertise and state-of-the-art technologies in wide-ranging and exacting sectors such as railways, aeronautics, ground mobility, healthcare, leisure, urban outdoor furnishings, and more. ALTHEORA offers solutions that 100% integrated, starting from R&D to production. Alongside its clients, it develops new products responding to the needs of tomorrow (new types of mobility, smart cities, etc.).
The Group is built around three centers of excellence :
RESPONSIBILITY, OUR DRIVER OF INNOVATION
Convinced that its responsible approach is a powerful driver of innovation and transformation, MECELEC COMPOSITES is developing, since a long time, a Corporate Social Responsibility (CSR) approach that is a first in its sector.
This commitment is already in place for MECELEC COMPOSITES, the expert and leader in the transformation of composite materials which, for the fourth consecutive year, is among the highest-rated French small and mid-cap companies in terms of social, environmental, and governance performance in the top slots of Gaïa Rating 2020.
This same year, MECELEC COMPOSITES won the innovation trophy in the "Design & Furniture" category of the JEC Innovation Awards. It rewarded the production and design of the Morris column's roofs for the city of Paris using linen fibers, a sustainable material.